WOW: The kind, innocent deer.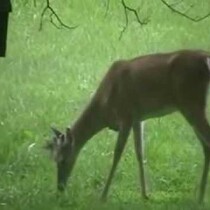 Posted April 9th, 2014 @ 12:27pm
This is one of the most bizarre things I've ever seen. The birds dive bombing him were trying to save their partner. However the deer was like..."I'M GONNA EAT YOU!" I wonder if he though..."these humans are onto something! Animal meat IS good..." Nah probably not.