Carolina Panthers RB's take the Ice Bucket Challenge for ALS!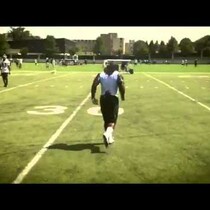 Posted August 15th, 2014 @ 4:00pm
Great video from our friends over at the Charlotte Observer! DeAngelo, Tolbert and Stewart accepting the IUce Bucket Challenge. Looks like Rivera and Getleman are accepting theirs after Saturday's practice too. Click the Observer's link above to read more about it.