Charlotte Mayor Scandal Prime for SNL BIT!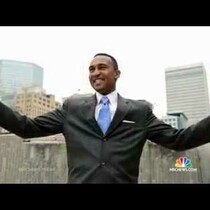 Posted March 27th, 2014 @ 3:37pm
So who's taking bets on how long it takes SNL to parody the Charlotte Mayor's recent arrest in an FBI sting operation! I envision a HUGE overstuffed suitcase full of cash being flopped down on the desk in a future SNL bit. My money's on this weekend!