New Season Of "Bates Motel" Does Not Disappoint!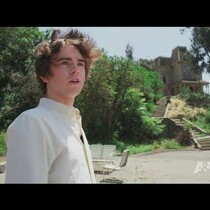 Posted March 4th, 2014 @ 2:19pm
With A&E launching SEASON 2 of "Bates Motel" this week there is much BUZZ about the relationship between Norma (Vera Farmiga) and Norman (Freddie Highmore).
They even borrowed from "The Walking Dead's" after show called "The Talking Dead" by hosting a "live" after show they are calling "Bates Motel: After Hours".
I just get a kick out of the fact that NORMAN is very British. Enjoy a clip behind the scenes at the original Psycho house on the back lot.