The Best & Worst Movies of 2013?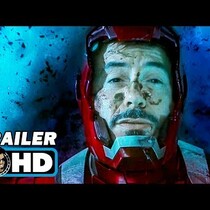 Posted December 11th, 2013 @ 3:40pm
Some of the BIGGEST movies of 2013 are kind of "No Brainers". Ironman 3, Man of Steel, Despicable Me, The Hunger Games: Catching Fire, Star Trek: Into Darkness.
Then you have the others....After Earth, OZ, The Great & Powerful, The Lone Ranger.
View the trailers and then weigh in on Facebook, what's your Best & Worst Movies of the Year for 2013!