Wednesday April 3rd Show Blog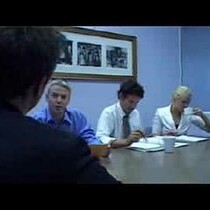 Posted April 3rd, 2013 @ 9:52am
Nobody wants to be FIRED! Right?
A recent survey showed that no matter HOW GOOD you are or think you are at your job, there are factors than can get you fired!
Top 3 Things That Can Result in Firings!
(1) Indiscretion about searching for a new job: If you're looking, keep quiet about it.
(2) Gossiping: People who are viewed as "pot stirrers" are targeted for termination.
(3)Taking too many personal calls: People like this are seen to be not committed to the job.
There must be others, besides being "incompetent".
TOPIC OF THE DAY:
"What other things can get people fired in the workplace? Weigh in now and join the conversation on Facebook.
(Video below shows 35 ways to be fired in Australia)