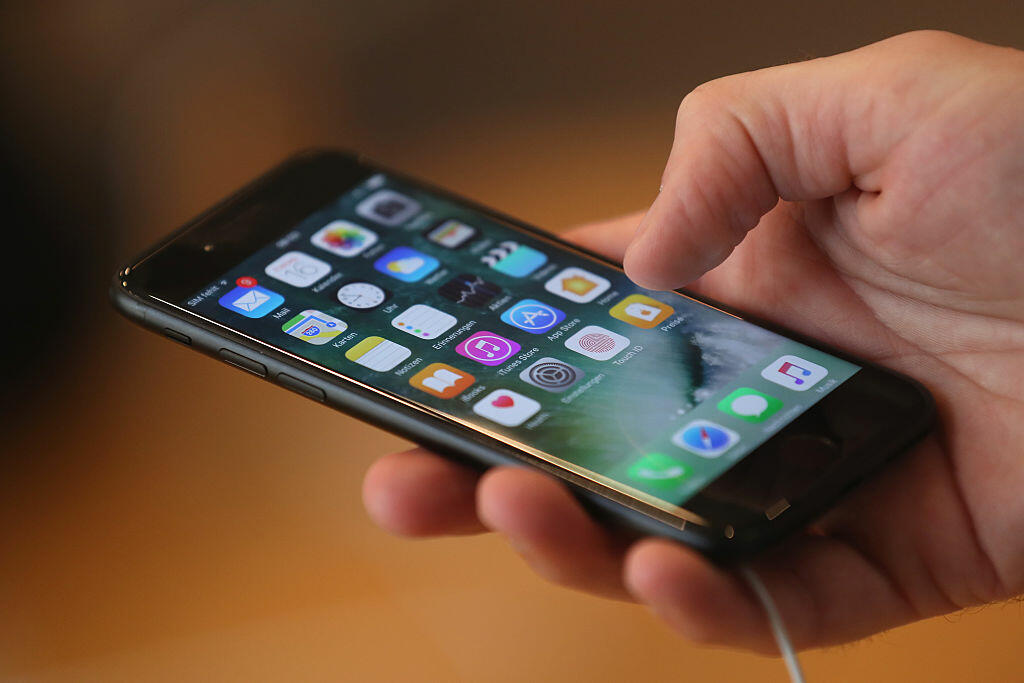 (Photo by Sean Gallup/Getty Images)
Apple iPhone users will soon get an upgrade to their current operating system in the form of iOS 10.3. While it's currently in Developer Beta and not public just yet, there are some new updates and features that users will begin to see.
1. Find My AirPods
With the introduction of AirPods with iPhone 7, people were worried about having ear buds that were not attached to the phone. The possibility of losing one or both was high and users wanted a fix.
Apple has introduced Find My AirPods in the Find My iPhone setting which lets you track your AirPods using iCloud. It will play a sound from the AirPods which will get louder as you get closer to them. Unfortunately, it'll only work if you're within close range to them since it's via Bluetooth.
2. Siri Gets Improved
Siri is going to get some enhancements, including users now being able to book Uber and Lyft services by using Siri voice commands. She will also let you check and pay your bills using payment apps.
Another feature is specifically for India - cricket scores!
3. 3D Touch Improvements
Users with a 3D Touch device can now press the weather icon in the Maps app to get geotargeted weather information.
4. One-Handed Keyboard for iPad
In the new update, users have access to a one-handed floating keyboard (for devices 9.7" or less) to make one-handed typing easier.
5. CarPlay Enhancements
There will be three icons on the left display of your three most recently used apps.
6. In-App Reviews
You know those messages you get while using an app asking you to rate it? It would usually take you out of the app, to the App Store and then you'd have to leave your review there. In iOS 10.3, developers have the ability to allow users to leave reviews without leaving the app.
7. Verizon Users Can Make Calls On Any Device
Already rolled out for AT&T, T-Mobile and Sprint, Verizon users can answer calls on any iCould connected device such as Macs, iPads, Apple Watch or iPods, even if your phone isn't around.