If connecting with an audience at the place where vulnerability and total confidence meet is the prerequisite for a lead singer and songwriter, then Dolores O'Riordan should be seen as one of the best ever. Her band, The Cranberries, were at staple of alternative music in the early 1990s, riding that vibe crossing over to Top 40. Despite some ridicule from the British press early on, they would go on to sell over 40 million records making them a source of pride for Irish all over the world (insert Irish insults hurled at the English). O'Riordan's was one of the most easily recognizable and distinctive voices of the decade. Amid the emergence of pop divas, grunge rocking, and buzz-driven pop, O'Riordan stood tall among a smaller subset of the music world: women singers and songwriters who could gently coax sincere, satisfying melodies with one song, then belt out the rage and frustration laying waste to any confusion about their inner strength.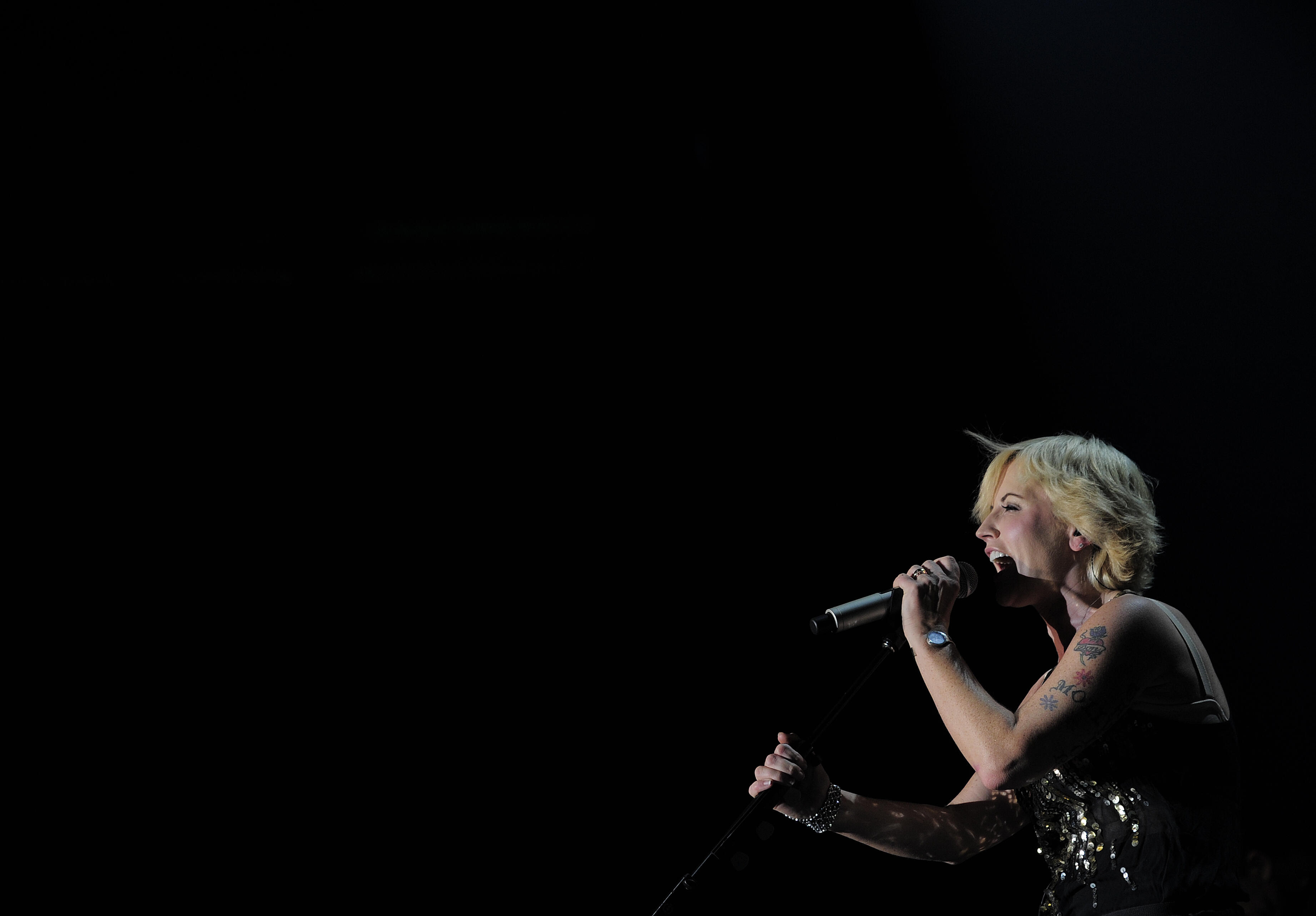 O'Riordan was the youngest of nine children in the family of a farm laborer and school caterer in Limerick, Ireland. Two of her older siblings died as infants, she was sexually abused by someone she said she trusted, and for all of that she still played organ at church. She claimed to have been something of a tomboy, not particularly caring about dolls, though she continued to wear bright dresses for her mother. She spent a lot of her time with her older brothers and their heavy metal rock, but she also loved traditional Gaelic music, too.
She wanted the experience of camaraderie that comes with playing in a band "with no barriers" so that she could write her own songs and sing them how she wanted. At age 18, she got her chance with a band called the Cranberry Saw Us. One of their staples was an early version of "Linger," a melodically bright song she wrote about her first real kiss at age 17. The band was eventually picked up by the former manager of the Smiths, Geoff Travis, but their big break came when they came the U.S. supporting the band, Suede, a band that failed to connect here. The Cranberries, owing to O'Riordan's short, spiked hair, boots, energetic stage presence, and her remarkable voice, became staples on MTV and on the radio in America and around the world.
The Cranberries' songs had so many tones, shapes, and moods.Just when one was tempted to say the songs sounded like an edgier version of 10,000 Maniacs, a completely different aesthetic erupted. O'Riodan's lyrics and voice sometimes floating above major-key, sweet pop goodness, and other times haunting the sludgy bass and minor key grunge guitar with old-world Gaelic vocals or primal, punk vocal punches. No one else sounded like her. She was never afraid to yodel, to scream, to croon, to belt, or to shout so that she gave songs the vocal expression they deserved. At times she could channel Roy Orbison, Enya, Johnny Rotten, or Bono, her heavy Irish accent balancing the power of her lyrics in a way that was sometimes sweet and sappy and other times so dark it blacked out the sun. Owing to an Irish poetic, music, and story-telling inheritance, her lyrics were lilting and rhythmic, but their content could not be rivaled in intensity.
Among the most intense songs was "Zombie." It was written in in 1993 in grief after the Provisional IRA, the militant radical group determined to drive British troops out of Ireland, detonated a bomb that killed two children. "It's the same old theme since 1916, in your head, in your head, they're still fightin'," O'Riordan hauntingly wails over the heartbeat-steady bass line. Perhaps no other song better evoked the pain and senselessness of more than a century's worth of militarism in Ireland. In so doing, she joined the ranks of poets like W.B. Yeats and Seamus Heaney or rock singers like U2 (see also "Sunday Bloody Sunday") all of whom protested and lamented the deaths of innocent people in the midst of violent, military conflict. "Zombie" was perhaps the most direct and world-awakening to the absurdity and sadness of "The Troubles," as the conflict had come to be called. In fact, many would credit worldwide prominence of "Zombie" for the 1994 ceasefire in Northern Ireland.
The Cranberries went on hiatus as a band in 2003, but O'Riordan would record two solo albums and would appear on a number of compilations. One performance that stands out was her singing "Ave Maria" alongside Luciano Pavarotti. The Irish lilt and brogue of her gentle tone beside the legendary sound of Pavarotti's operatic voice was a striking contrast, but it worked because hers was the voice of a farmer's daughter in harmony with the consummate voice of classical singing—it showed the depth of her vocal presence.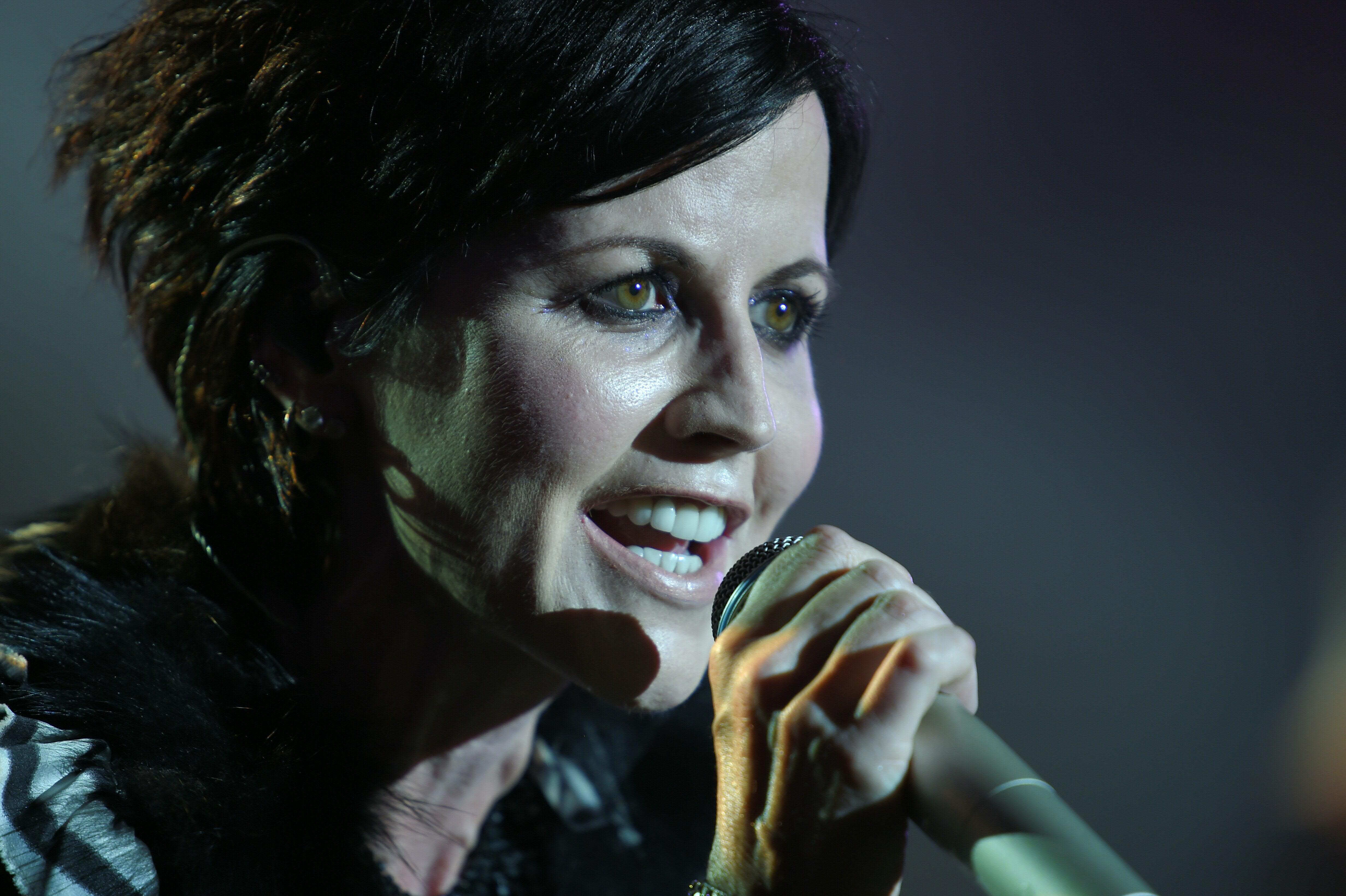 On stage, she always seemed able to connect with audiences. Certainly her voice put her in charge, but she wasn't willing to let a crowd off the hook. Songs like "Linger" and "Dreams" were pure pop, but without any irony she led the arm swaying or would comfortably hold the mic to the audience for them to sing (sometimes you just have to cringe when artists do that, but not with O'Riordan). She brought the audience into the experience when she sang.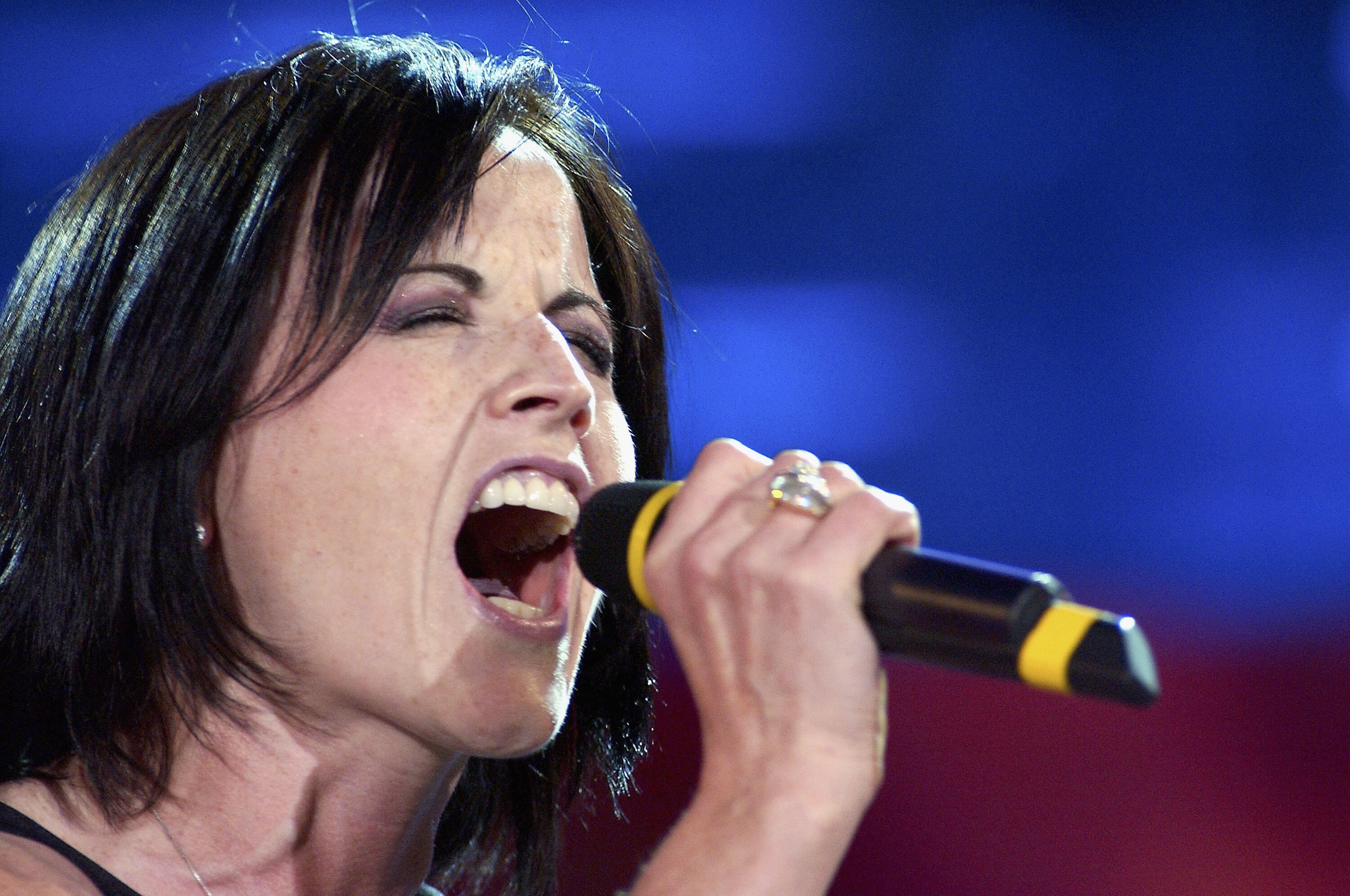 Even though she was such a powerful presence on stage, she would always struggle at coming to terms with the isolation of fame. Throughout her career she struggled with what she called a "terrible self-loathing." She attempted suicide in 2013, but then felt that to be her great wake-up about her love of her three children. That same year she was diagnosed with bi-polar disorder, which combined with the stresses of her marriage ending, culminated in an embarrassing and highly publicized arrest for "erratic behavior" on an airplane in 2014. All through her career, while she was in charge on stage, she was never at ease with having so little privacy.
Few voice of the 1990s were as recognizable as Dolores O'Riordan's. She could create emotional landscapes seemingly out of thin air using the magic of her vocal expression. She used the power of words to create change and to name the grief and joy of what it means to be human. Her songs were not mere pop and rock artifacts, not merely sources of local pride in Ireland. They weren't simply for listening. Dolores O'Riordan's music is to be experienced.
To see a recent NPR Tiny Desk Concert with the Cranberries,click here for some of their hits and some newer stuff, too.